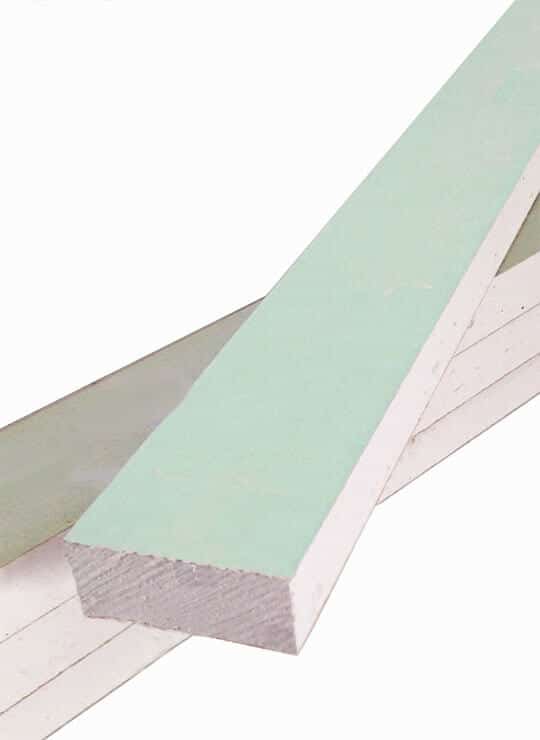 Our plasterboard cutting service provides:
Fast and accurate installation on site
Less waste
Reduced H&S risk – less cutting = less dust
Dry lining involves a lot of repetitive cutting which leads to dust, waste, mistakes and more labour time and money. Pre cut plasterboard will save you time on your dry lining project. The plasterboard turns up according to your measurements.
Our cutting service is useful for:
Deflection head strips
Insulating strips on studs
Pattresses for services
Insulating boards on other ceiling or wall products e.g. access hatches or metal ceiling tiles
Boards cut to a specific height to allow faster wall construction on the project.
Our boards or your boards – it doesn't matter. We can cut plasterboard, tile backer boards, MDF among others.