what are the Different Types of Plasterboard?
The varieties of different types of plasterboard can be confusing.  There are many different types of plasterboard, each intended to be used for specific situations. Some are best for general construction needs. Others are quite specialised in terms of their design and purpose. Let's look at some common types of plasterboard and when each should be used.
What is the difference between Plasterboard, gypsum board, sheetrock and drywall?
Plasterboard, gypsum board, Sheetrock and drywall are basically the same thing. In the UK and Australia plasterboard is a common word however drywall or dry-lining is also very often used.
Sheetrock and drywall get used pretty interchangeably in the US. However United States Gypsum Corporation owns Sheetrock as a brand name.
Standard Plasterbarod
The most common used plasterboard is standard plasterboard.  Most drywalls and ceilings are constructed with standard plasterboard. The all plasterboard consists of a layer of gypsum embedded between two pieces of paper. Known for its versatility and durability, this board can be painted or covered with other materials such as a multi finish plaster.
Insulated drywall

Insulated drywall contains an additional layer of foam attached to one side. This is an excellent solution for those who are looking to increase the thermal efficiency of a room. Exterior walls are on of the most used applications for insulated plasterboard.
Fire-Resistant drywall
Fire safety is a concern within many environments. Fire resistant drywall or fire boards include unique supplements found within its central gypsum layer. These lead to a greater fire resistance. Often stained pink for easy identification on site before and after installation.
Flexible Plasterbaord Sheets
Flexible plasterboard is a slotted gypsum sheet which easily bends to a small radius. Round plasterboard walls, curved ceiling, plasterboard column cases and many other complex shapes are possible.
Moisture-Resistant Plasterboard
In moist or wet areas, moisture resistant plasterboard should be use. Kitchens, walk-in showers and bathrooms are three common scenarios where this plasterboard could be an excellent choice.
Damp-Proof Variants
Damp-proof gypsum board is equipped with a layer of foil attached to one side. Kitchen or bathrooms usually have an extend amount of moisture level and damp-proof plasterboard is ideal for that.
Impact Resistant Plasterboard
Impact-resistant plasterboard have been designed with a very dense core. This helps to prevent any damage incurred by occasional contact. Impact resistant plasterboard can often be found within commercial locations, nurseries and a child's bedroom.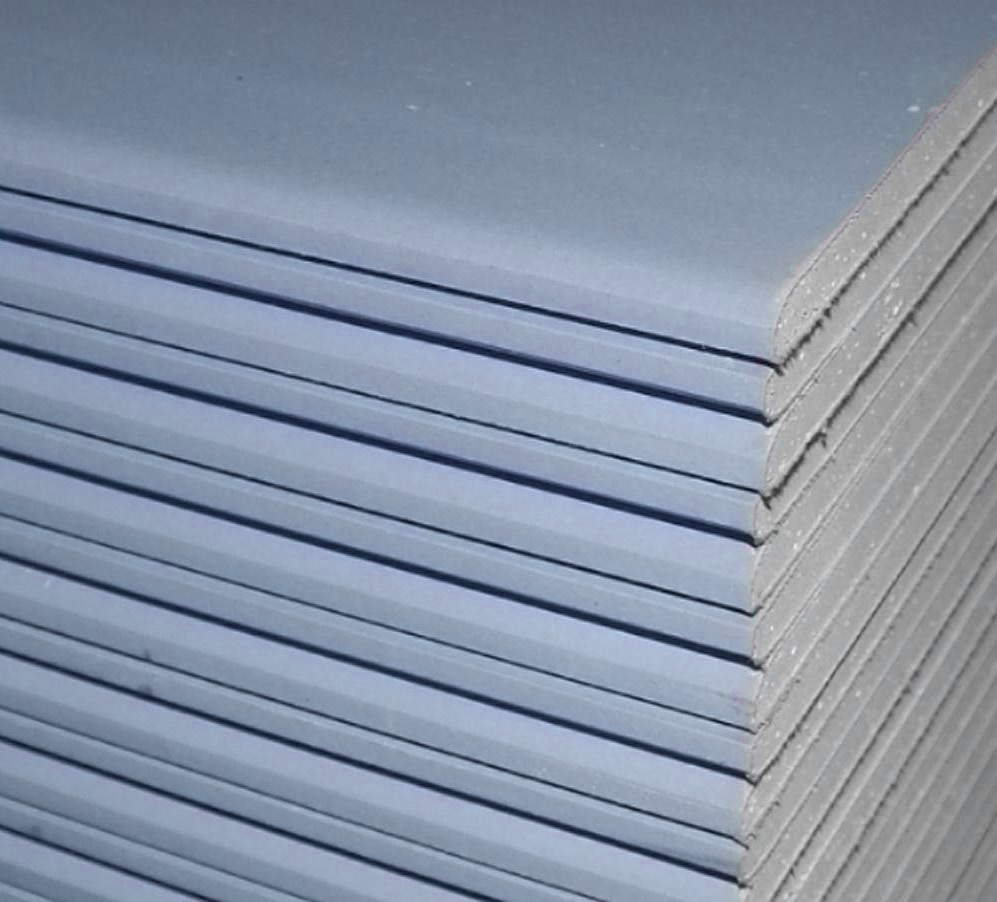 Acoustic drywall
There may be times when sound insulation is an important consideration. Acoustic drywall will help to limit the transmissions of noises between two different rooms. It can also be employed within structures found in more urban locations to provide a greater sense of privacy.
Four-in-One Plasterboard
Thanks to advancements in technology, some types of plasterboard offer more than one benefit. Four-in-one plasterboard variants can be used for standard purposes while they are also capable of providing protection against impacts, water and fire.
Choose the right type of plasterboard for an upcoming project should be easy. Simply identify the purpose of the room and allocated the right typ of plasterboard accordingly. If unsure always consult with experts to determine which is the best option for your needs.