A Slotted Plasterboard to create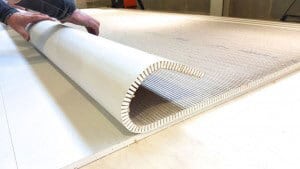 Curved Ceiling Bulkheads
Round Column Casings
Curved Walls and Linings
Rounded End Caps for Partition Walls
Create curved walls & round ceiling details easily
V-Cut's Flexiboard will curve around the site framing without being forced.
V-Cut Flexiboard goes where other boards can't.
Standard board size: 1200 x 2400 x 12.5 mm.
Able to bend to a 60mm radius.
buy flexiboard direct from v-cut!
ADVANTAGES OF V-CUT FLEXIBOARD
V-Cut's Flexiboard has the advantage that it will wrap around the site framework to almost impossibly tight radii.
Whether the wall is convex, concave or both – the Flexiboard will follow the contour.